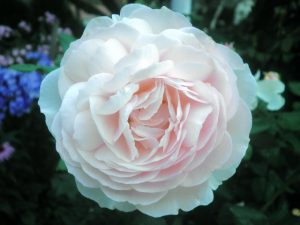 This is my annual repost for Mother's Day perfection.  Share it widely.
Let's face it: mamas are the holiday planners in most families.  We shop, we bake, we plan, we organize, we record, we everything.  The rest of the family bumbles around and sometimes manages to help.
The problem is that when Mother's Day rolls around, we are not in charge.  People who never plan anything are put in charge and judging by the furious credit card swiping that happens on the day after Mother's Day, it's not the most successful celebration.  That's OK.  I'm here to help.
This is a fool-proof guide to planning the perfect Mother's Day celebration on any budget.  Every dad needs to read and follow it.
THE MOST IMPORTANT THING YOU CAN DO TO CELEBRATE MOTHER'S DAY IS TO PLAN SOMETHING!
ANYTHING!
THE PLANNING PART IS WHAT MATTERS MORE THAN THE ACTUAL PLAN.
The perfect Mother's Day should include:
1.  A homemade gift from the children

Many schools will plan this project for you, but if they haven't, pull out the art supplies and tell the kids get to work.  Obviously babies aren't capable, but a clay hand impression or even a card that says "mommy" with a traced hand on it will be cherished.  Teenagers can simply write out the reasons they love mom.  You could also take a picture of the kids and frame it.  The point is that it comes from the kids.
2.  A gift for her as a person, not a mom

Flowers, jewelry, spa gift certificates are all wonderful.  This can be anything she would like for herself.  It should NOT be something for the home or kitchen unless that is her particular interest.  If you don't know what the gift should be, her mom, her sister or her best friend knows.  ASK.
3.  Family time

A planned activity for the family to enjoy together.  This could be a meal you, the kids or a restaurant prepared.  It could be an outing to a park or the movies or a game night.  Anything, as long as she gets to enjoy everyone being together.
4.  Personal time

Give her a few hours to herself.  A manicure, a gift card for shopping, an arranged lunch with her friends or simply the space to do what she loves (like reading a book in silence) will be greatly appreciated.
5.  Do the grunt work.

If you have babies, you're changing all the diapers.  If the house is a mess, you're in change of getting it clean (Hint: delegate to children!)  You are responsible for all meals.  Yes, it's a pain.  You plan a lovely breakfast, and then you have to make dinner too?  That's what everyday is like for mama.  Even if you wind up ordering pizza for dinner, that's alright.  The point is for you to take the initiative to keep the house running for one day.
Regarding Other Mothers
1.  There are other mothers in your life whom you need to celebrate.  If you live near either of your parents, figure out what you are doing for them and when.  If your wife wants to cook dinner for her mom, let everyone know (including your wife) that you are in change of brunch for her.  Make sure that there is one time in the day that is completely devoted to the mother of your children.
An easy way to make this work is to go out to brunch or serve mama breakfast-in-bed, and then have everyone over for a BBQ dinner you prepare.
2.  Whatever you do for other mothers, you need to do greater for the mother of your children.  If you give a single rose to all the women in your family who are mothers, your wife gets a dozen.  If you give them all a dozen, she gets 2 dozen.  The exception to this is your own mother for whom you can get something special, although it should not be greater than your wife's gift.
That's it.  That's all I've got.  If you follow my advice you will make the mother of your children very happy and she will be bragging on Monday.  I hope this doesn't sound condescending.  I know a lot men are wonderful and full of their own ideas.  I just want all dads to be informed about what mamas really want, so you can make it special for her.
By the way: MOTHER'S DAY IS SUNDAY, MAY 12th.