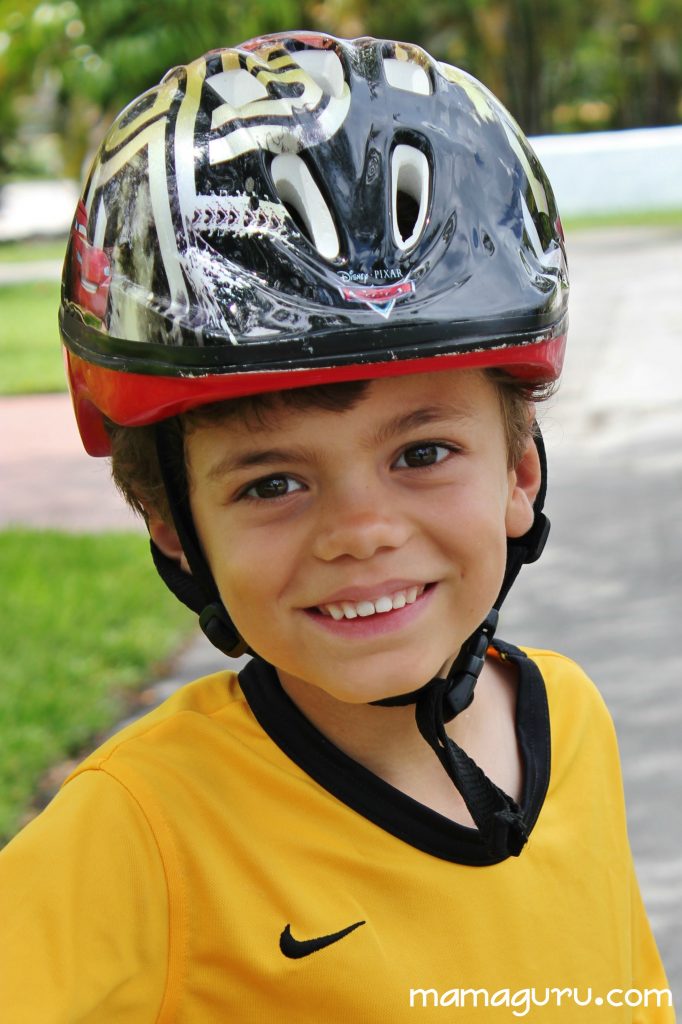 Darling Max,
Happy birthday, my sweet one!
This is the first of my birthday letters that you can actually read.  What an accomplishment!  In fact, this whole 7th trip around the sun has been a litany of accomplishments for you.  Nana told me that six is the year of mastery, and sure as the sun rises every morning, she was right about that.  This year was the first time in your life where you forged your own path, while I played the breathless spectator, besotted with your glory.
Yesterday I watched you carry your surfboard into the ocean by yourself and catch waves.  Three of them in a row: boom, boom, boom.  Daddy and I witnessed it from beach chairs while Jack played in the sand.  You were all alone in the Atlantic Ocean.  Our eyes were on you.  You were safe, but more importantly, you were confident in your safety.  My jaw fell open in an O of amazement.  Side-by-side I played reels of you from my mind's eye as you surfed.  I saw the timid boy clinging to my neck in shallow water.  I recalled the sensation of you swimming inside my body while I swam in Tia Lily's pool two days before you were born.  And there you were spying waves, picking the choice ones, and riding them to shore with a brilliant smile splashed on your face.  On your own in just 7 years!
Yes, you can read these words, but can you understand them?
Can you fathom the depth of my love or the ferocity of my pride in you?  Can you know how joyfully I cheer for you as I watch you stride into your own life, even though you leave my shattered heart in your wake?  Can you know that I willingly accept being left behind because it means you are moving forward?
No, of course not.  That's why someday you'll have to give me grandkids, so you'll have a clue as to how much you have always been loved.
Back to the present.  The future comes fast enough without me hurrying it along.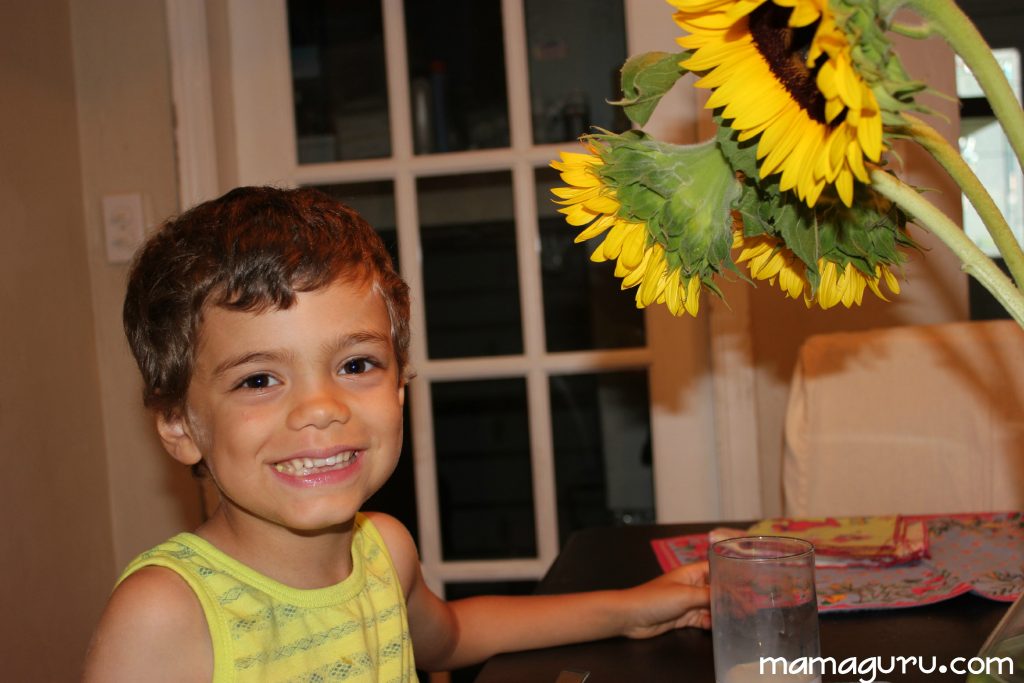 You are such a delightful boy.  Your reading ability tickles me to no end.  It seemed like you became fluent overnight.  All of a sudden, you knew complex words and were reading cereal boxes, private notes, anything with letters.  Not only can you read the words, but you read with great expression!  I love hearing your voice rise and fall with inflection as you turn the pages.  When you deliver a punch line, it socks me right in the stomach.
Reading gets all the attention, but you have crazy math skills too.  You already multiply and divide some.  It's been a kick watching you figure money out, and so much fun that you finally got to laugh at the Shel Silverstein poem about the kid who trades his dollar bill for 2 quarters, cuz two is more than one.
This has been a year of firsts!  First grade. (Boy you lucked out with loving Mrs. MacLeod at the helm!)  You were also on your first sports team, playing#22 for the Guardians soccer team.  All the coaches were impressed by your natural athletic ability.  You had your first dance, the Spring Fling, and you wore a bowtie and carried a wallet with $2 for snacks.  You danced with your friends until you were sweaty and had to sit down.  I was ushered out of the dance as parents were unwelcome.  You gave your first speech, in front of about 100 people no less!  You dressed as Abe Lincoln and gave us all a lesson on the 17th president.  You had your first projects at school: book reports, a science report about fireflies, and an amazing autobiography.  You wrote your first poem (I helped with that).  You placed second in your class in your first Spelling Bee and put together your first science fair project as a class.  You also received your first awards: Perfect Attendance and Archangel Honor Roll (which means you got straight As and the principal took you out to lunch)!
Something more important than first grade happened to you this year, and you don't even know about it.
You and I had had a rough time, butting heads at the drop of a dime.  You are a Taurus, a stubborn bull, and I am a Scorpio with an intense stinger.  We sit exactly opposite on the astrological wheel.  We are both fixed signs, but you are earth and I am water.  Mix us together and you either get a vat of mud or bricks to build a cathedral.  I mention the astrological conditions because for some time, it seemed we were bound to oppose one another in a death match.  Our arguments escalated beyond reason and tore at my heart.  You shrank from my hugs and wiped off my kisses.  I felt a distance between us that seemed impossible to bridge.
One night, a few months ago, I came into your room while you were asleep and I stared at your sleeping baby face.  You are a light sleeper and usually wake to the slightest touch, but not this time.  I didn't know what I was doing, but before I knew it I had laid my hands on you, one on your head and one on your heart.  I closed my eyes and called upon God.  A surge of energy shot out of my heart and into yours.  It pulsed through my arms.  I accessed all the love I have available to me, which is all the love in the Divine Universe, and I filled you up with it, sweet boy.  I stayed there, glued to you as the energy passed and made us whole again, restoring us to love.  Since that night, you and I have been two peas in a pod.  There is a gentleness and an ease between us.  Our connection is strong, and I see a peace in you that I feel in my very own heart.
Never underestimate the power of love, my little one.  There is literal power in love.
Which brings me back to you.  Right now a whole wall of our house is covered with artwork you made me for Mother's Day.  I love it!  I love everything that comes from you!  Let me talk just a little bit about who you are right now in case you're curious later.
You care about your friends and need me to help you navigate the complexities of your budding friendships.  You still take everything to heart and haven't yet learned how to weed out the insignificant.  You are starting to have an awareness of what other people think, which makes me sad because I never want you to sensor your marvelousness in the interest of being cool.  I know I will lose this battle in the coming years, but I will keep reminding you to live comfortably in your own skin because in the end, those words will guide you to real happiness.  You continue to be a great performer and rocked Everything Is Awesome at the school circus, and belted out a line in the Christmas play.  You are still a great builder, but now you are inventive too.  You sometimes draft plans and enlist all kinds of objects in your creations.  You are almost always happy playing outside, and I never know what you're up to.  Sometimes you dig a hole, other times you talk to the chickens, climb a tree, draw with chalk, or build some kind of contraption.  Like your father, you are rarely still.
Speaking of Daddy, you two continue to be close as ever.  Weekends are spent riding bikes, playing soccer, kickball, baseball, tennis or badminton with him.  You and Jack spend half of your time squabbling and the other half giggling, so I guess that's a healthy brother relationship. Your cousin Rebecca taught you how to play cards and you love it.  Oh, the fun we've had playing war!  You had a blast at Tia Lily's house when we left you for the weekend, so we plan on making that an annual event.  Even though she lives far away, Nana continues to be your favorite person on earth, and you are beyond excited every time you get to see her.  I loved my Nana like that too, so I'm happy on both ends of that stick.
Well, my love, I have much to do to get ready to kick off your 8th trip around the sun.  There is flan to be made, a goldfish to buy, and a bike party to prepare.  And, because one day I know you will read this, I have to end this letter with the three words I write on your lunch note every day:
I love you!
Oh, my sweet Max, I do!
Love,
Mommy