Mamaguru had a baby, and it's a book!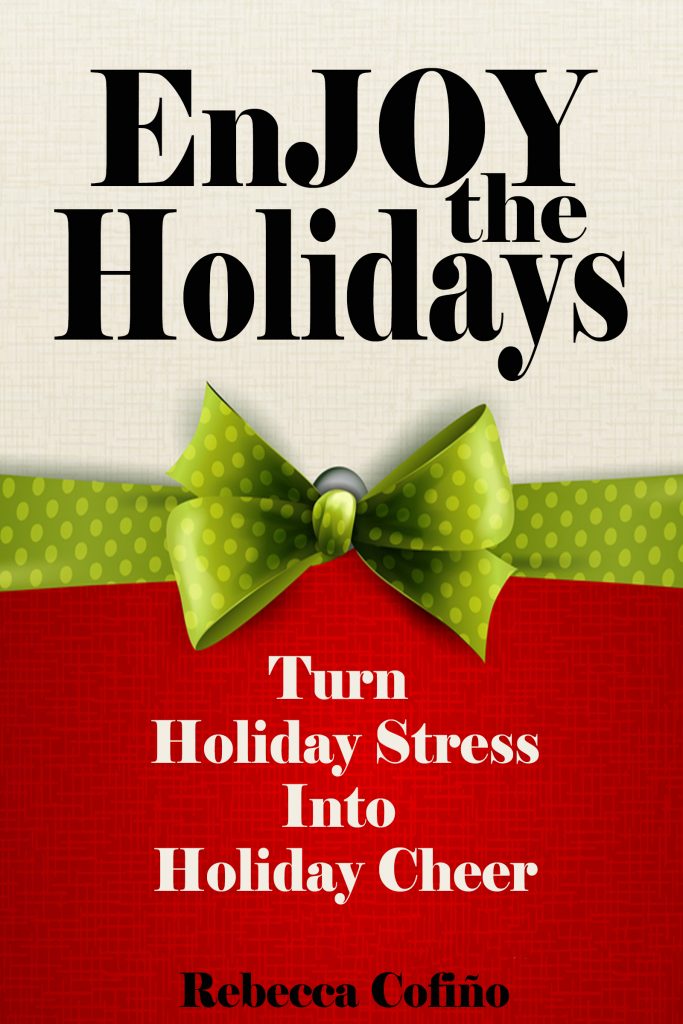 I am delighted to announce the publication of my first ebook, Enjoy the Holidays: Turn Holiday Stress Into Holiday Cheer. It is now available on Amazon, ibooks, Barnes and Noble, Smashwords, and many boutique ebook retailers.
This book is a smart guide to help you recapture the magic of the holiday season. For many of us the holidays have turned into a season of stress which maxes out our credit cards, monopolizes our time, and exhausts our energy. Every year we hope to experience the joy we felt as children, but somehow we unwittingly board the Holiday Express and wind up with our lives spinning out of control.
Enjoy the Holidays explains how to incorporate mindfulness into holiday celebrations, as well as offering a host of practical tips to make the holidays run smoothly. In this book you will find: The Great Holiday To Do List, a doable diet plan to avoid seasonal weight gain, and even a primer on meditation. It addresses budgets, health, perfectionism, family life, stress, organization, and infusing meaning into the holidays. It's promise is simple, but vital: to bring joy back into the holidays by cultivating a bit of inner peace.
You are my loyal readers, friends in fact, and I thank you in advance for your support of this project. Please purchase a copy, and if you love it, leave a review on your retailer's website. You can find my book here:
Apple ibooks (in app purchase)
Thank you again for all the support you've shown me over the years. Cheers!
Love,
Rebecca