Happy St. Valentine's Day!
We're having a lovely day, enjoying heart shapes at every meal (waffles, sandwiches, sweetheart salad and pizza).  Tonight I'll drop a bit of red dye into the boys' milk.  Yesterday we made our valentines to give to our playgroup and neighbors.  Max and Jack are old enough to make things on their own, so I just set it up and let them create. This year they were brave enough to pass them out themselves.  I blinked back tears, because they are learning.  
They are learning to give.  Their small hands offering hearts to everyone.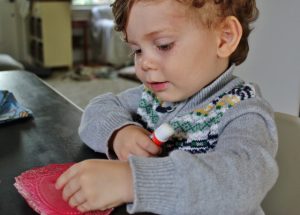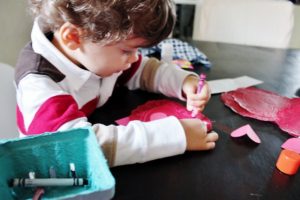 Print