If I can find a reason to give my kids a hammer, I do.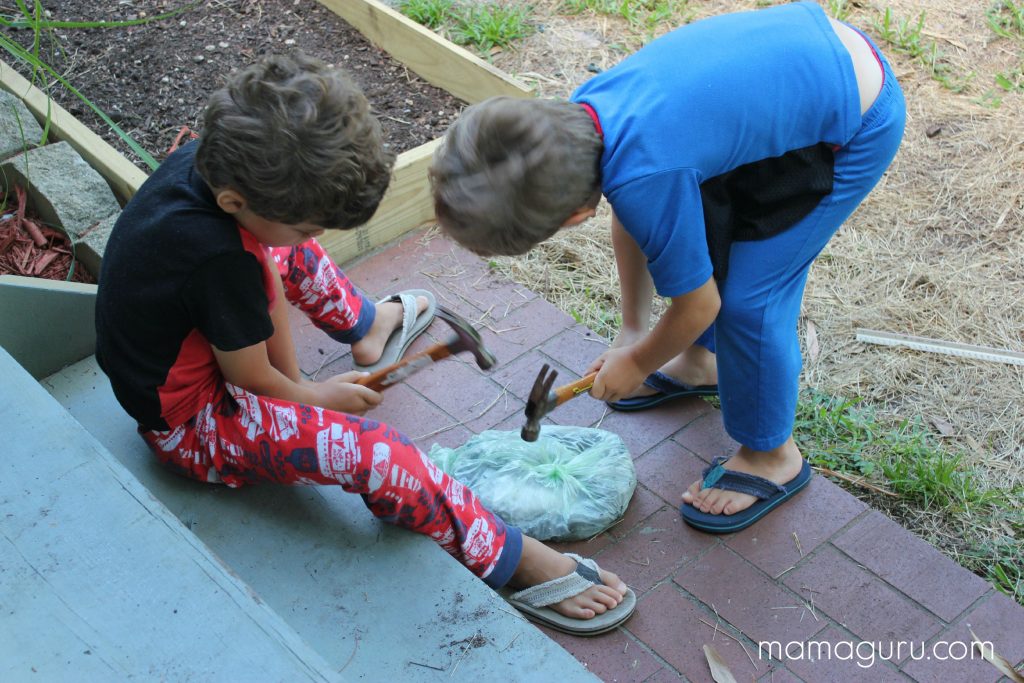 Most recently, I let them smash the shells leftover from the previous night's steamed mussels so we could enrich our garden bed. We buried them about 10 inches below the surface. (Digging, another fun kid chore useful in the garden!)  The crushed shells will help neutralize the acidity in the soil and hopefully make it a more hospitable place for tomatoes to grow.  Clam and oyster shells work too.
These came from a home-cooked meal, but I frequently take home shells from restaurants.  Crab and lobster shells can be simmered in water with a bay leaf for the most delicious stock.  We can't squander our resources just to avoid an sidelong look from a server.  In fact, many servers have been intrigued and asked to learn more when I've made my request.
Waste not, want not is my motto.  Oh yeah, and give kids hammers often.