circa 2010
I know a lot of people like to play around with the Thanksgiving cranberry sauce adding ginger or spices.  I'm not one of them.  I crave the way the familiar juice drips onto everything else on my plate adding sweetness and tartness to all the warm savory flavors.  This is a very traditional recipe, just kicked up a notch with a little citrus that elevates, rather than masks the great American fruit once called bounceberries.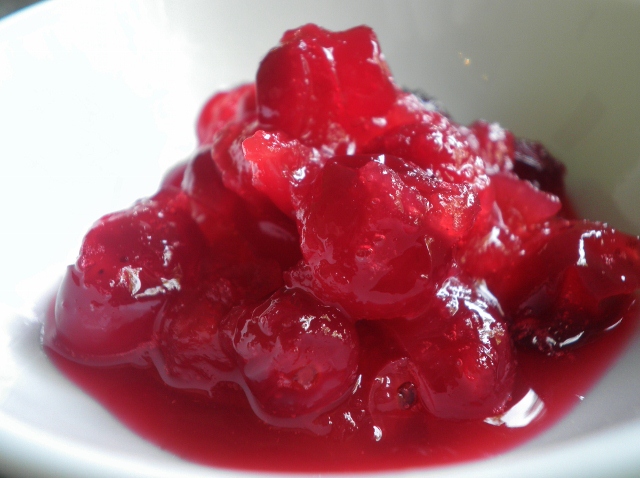 juice of 2 oranges
juice of a lemon
1/4 c water
1 3/4 c sugar
1 granny smith apple, peeled and diced small
1 bag of cranberries
1.  In a small sauce pan add juices, water and sugar.  Heat over a medium flame until sugar dissolves.
2.  Add apple, cranberries and a tiny pinch of sea salt.  Cook for about 15 minutes, stirring occasionally.
3.  When cranberries have burst and the sauce has thickened, remove from heat.  Allow to cool completely before serving.  This can be made in advance and served cold.