Of the 525,600 minutes of 2011 (barring an amazing, yet unforeseeable grand finale), these were my favorite five (condensed into 30 seconds for you). 
The accompanying music is In a Flash by Ron Sexsmith from his amazing album, Whereabouts.
Of the approximately 5,000 pictures I took this year, this is my favorite.  It's blurry at that!  But when I see it, I just think, Go ahead and enjoy your childhood! and I'm filled with joy.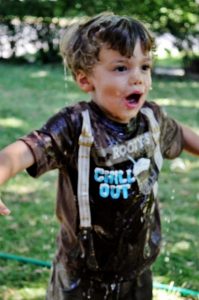 Print