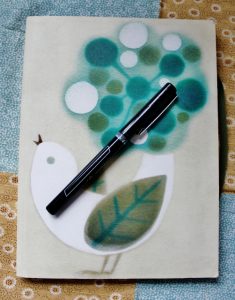 My mind is not turning off these days.
I follow one train of thought to another, jump the tracks and stow away until I'm lost.
I go to bed and wait for the deep sigh of sleep to take me out of my busy mind, but dawn breaks before my trains have stopped humming.
One train, then another.
This restlessness is familiar.  The fact that it's free from worry is unfamiliar.  Something is afoot.  A change is a-brewing.  A breakthrough is about to crash through the glass.
Or maybe it already has.  Maybe the glass cracked months ago and the fissures have spread like a spiderweb almost imperceptibly. Somewhere along the line I must have made myself shatterproof; I didn't note the first chip.
The swirl of ideas shifting underfoot intrigues more than anything.
Where am I going?
Where are all these trains of thoughts leading me?
And then I'm off!
One blink later and a book presents itself.  
Beautifully.  Completely. 
All those tracks I've been exploring turned out the be the structure of a big idea.  Now my job is easy.  The thinking part is over. 
All that's left is write, write, write.
Print