I have been waiting for this phase FOREVER: the one where my little guy walks around in costume everywhere.
Max has been wearing his Superman cape everywhere and I think it's just crazy cute.  Another mom told me I would soon weary of it.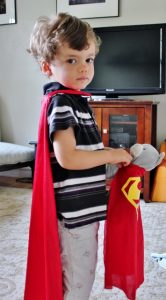 That's not gonna happen.  I used to wear baskets and slips on my head and call them hats and veils.  To school, no less!  I love wacky kid fashion.  I'm a stickler for manners, but my kids can wear whatever they want and be whoever they want to be.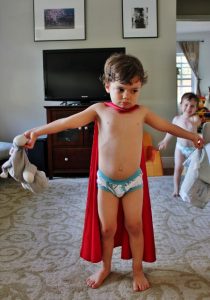 Right now Max is Superman night and day, which means I get to live with my hero!
Print