You won't find me knocking a Christmas cookie or a dandy candy cane, but sugar doesn't need to rule the entire month, especially for children.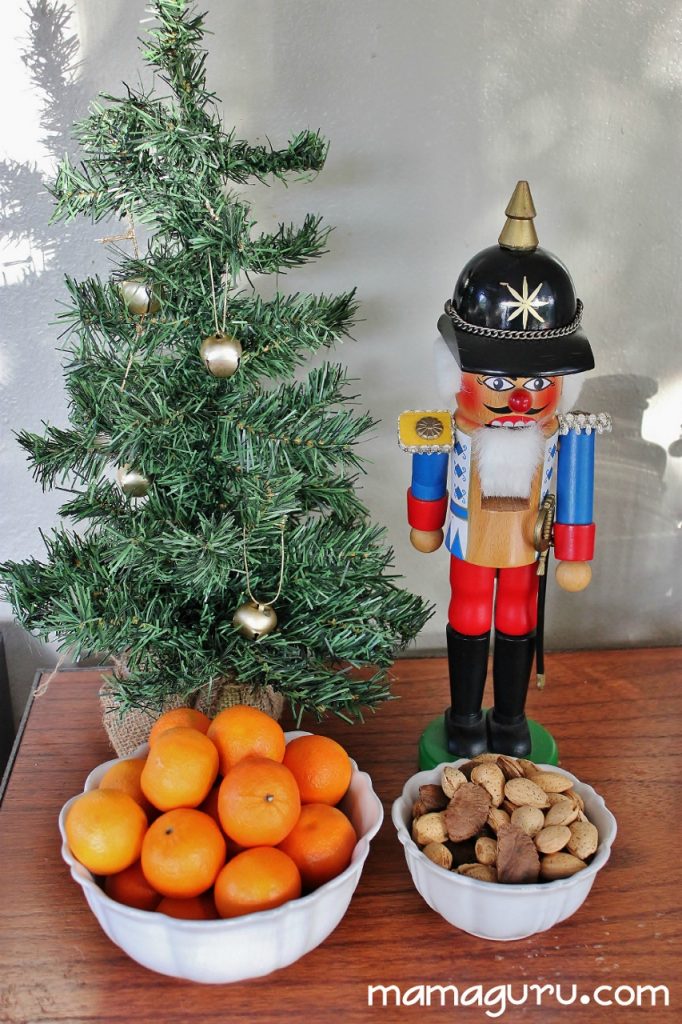 Don't forget that December is citrus season, so Mother Earth gives us her own sweet, juicy candy.  Oranges, clementines, kumquats, and mandarin oranges are all perfect snacks which satisfy a sweet tooth and also boost immune systems with high doses of Vitamin C.
Faithful nutcrackers are back in service for the holidays (when they're not off dancing at the ballet).  These toy soldiers crack open nuts which provide us plant protein, omega 3s, fiber, and minerals while filling our bellies.
Consider setting up a station for healthy, seasonal snacks in your home.  Kids love using nutcrackers, and easy-peel citrus keeps their fingers busy.  Every snack feels special, but the cookies and candy can be reserved as treats.
Happy eating!