My latest beauty secret comes straight from my kitchen: Brown Rice and Yogurt Mask.
I used to work in cosmetics and I have tried many top-of-the-line products.  Most of them tout the natural ingredients that they use as a part of their marketing campaign.  Why not skip the added chemicals and staggering mark-up and go straight to the source?  This recipe is amazing and costs only a few pennies!  My skin has never felt so soft. 
I combined beauty tips from two countries I used to call home: Japan and India.  For years I have used Japanese washing grains to clean my face in the morning.  I like a bit of natural exfoliation to brighten my complexion and they always leave my skin soft, bright and clear.  I've purchased these from the Body Shop and L'Occitane, but an idea hit me when I was cleaning out my spice grinder with rice. One day I just kept grinding for about a minute and created my own washing grains. 
You can use brown rice washing grains as a cleanser by adding just a bit of water to moisten them, but I decided to take it a step further.  Indian women use yogurt as a daily beauty treatment.  The lactic acid in yogurt softens and hydrates skin and reduces wrinkles.  Combining these two elements makes for a fantastic beaty treatment.
Brown Rice & Yogurt Face Mask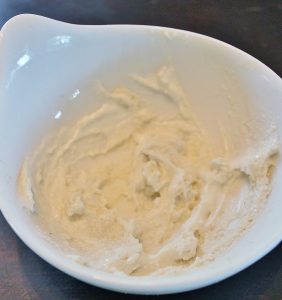 brown rice
plain yogurt
1.  Grind rice in a spice or coffee grinder until very fine.  This will take about 1 minute. 
2.  Take 1/2 teaspoon of the washing grains and mix it with 1 tablespoon of plain yogurt.  Store the rest of the washing grains in a jar.
3.  Apply to face.  Leave it on for 5-10 minutes.  As you rinse with warm water, gently rub the grains in circles to exfoliate.  Use your favorite moisturizer with sunscreen afterwards.
If you have very sensitive skin, you should do a small patch test first.  Obviously, if you find this irritating, you should not use it.  I truly believe that this works wonders for most people.  Please give it a try and leave your results in the comment section.