Root beer floats are a classic summer treat, but why limit yourself to just one flavor?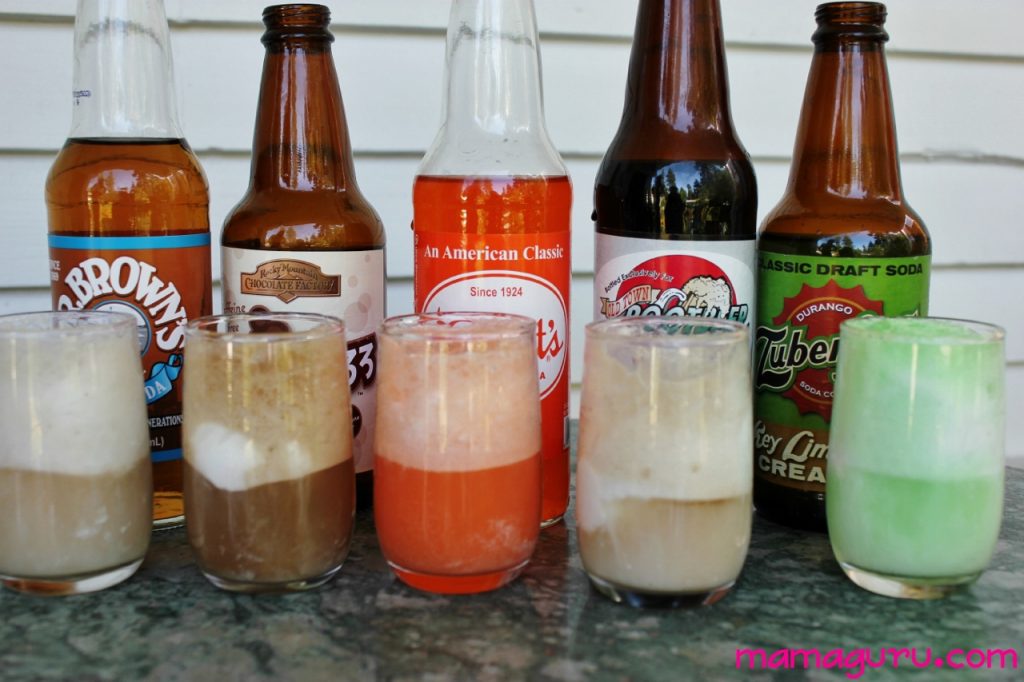 If you have a summer heat wave and some friends, here's a fun way to beat the heat: A Soda Float Party.
All you need are a variety of old-fashioned sodas and premium vanilla ice-cream.  You can find an excellent selection of classic sodas from World Market or other specialty grocery stores.
Flavor Suggestions
Orange
Root Beer (of course!)
Key Lime Cream Soda
Chocolate
Black Cherry
A high-quality vanilla ice-cream really makes a difference.  Either make some yourself or buy a brand with all natural ingredients.
To Make
Scoop the ice-cream into the cups first, then slowly add ice-cold soda, letting the bubbles die down a bit before adding more.
To Serve
Start by serving a small sample round with straws and spoons.  Everybody likes to try everything.  It's a great ice-breaker if you are mixing new people together.  Later let your guests decide on their favorite flavor for a full-size float.
Enjoy!