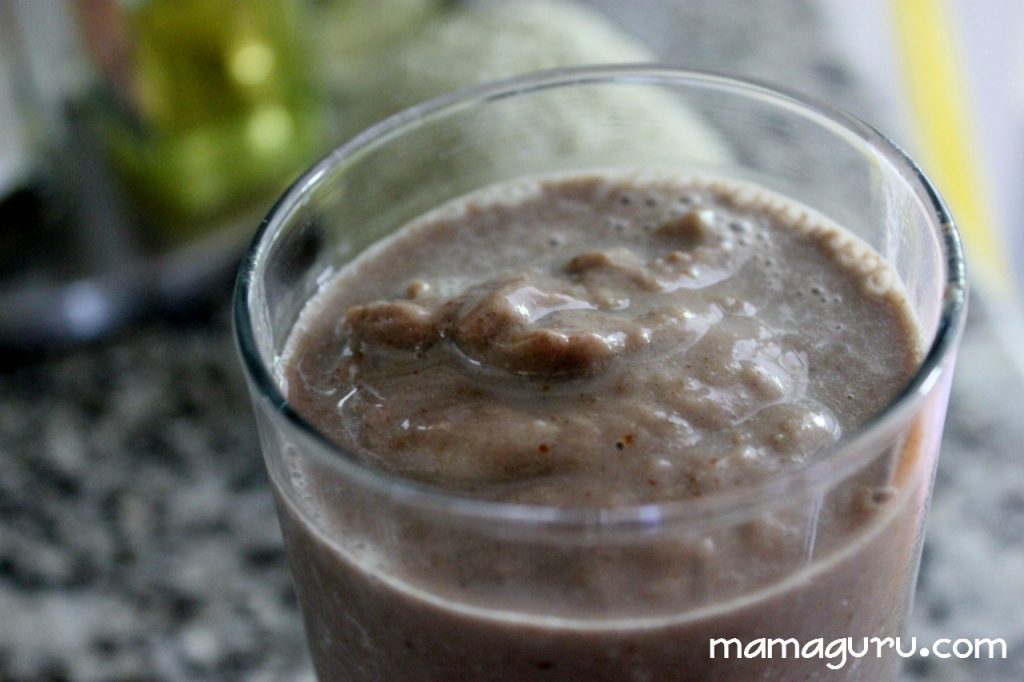 Any resolution dieters out there losing their will-power over a chocolate craving?
Hang in there.  Help is on its way.
For about a year I have indulged my sweet tooth in a chocolate smoothie that not only tamps down my cravings, but also provides some health benefits, like key minerals, omega 3s, fiber, protein and vitamins  The important thing is it tastes rich, creamy and sweet.  It's a 10 am treat I look forward to almost every day.  All you need is a blender and a few ingredients.  Don't skip the chia seeds.  They are the secret to making this treat rich and delicious, besides being insanely good for you.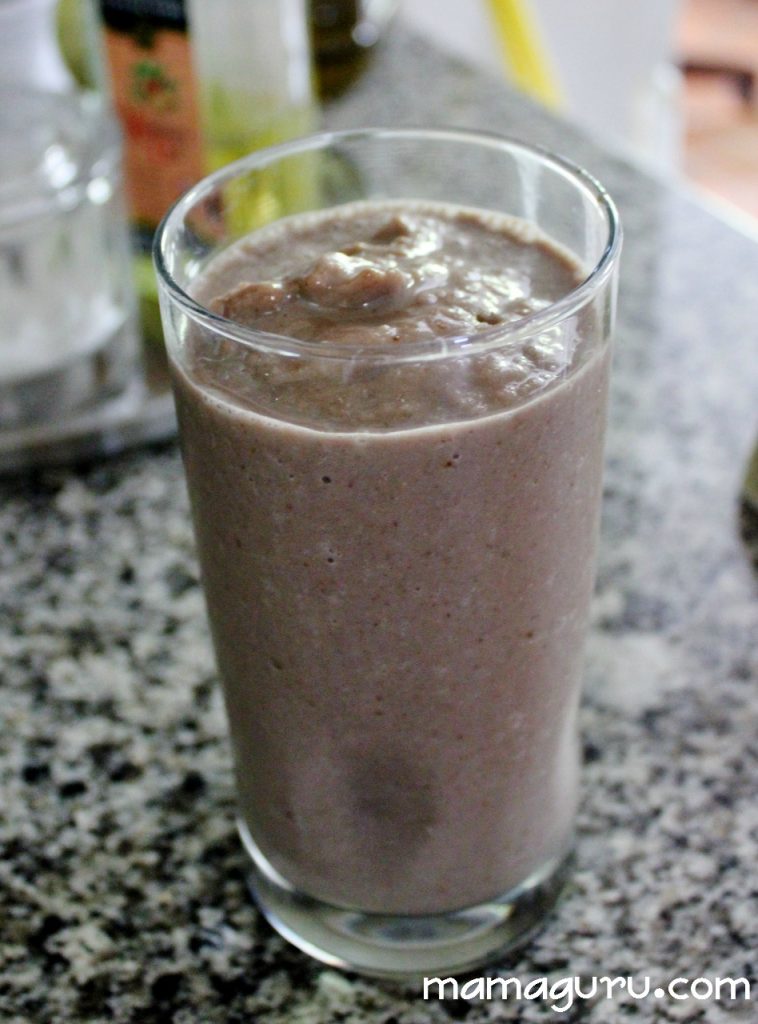 Scrumptious Chocolate Smoothie (dairy-free, vegan, healthy!)
Author:
Rebecca Cofiño for Mamaguru
Ingredients
Scrumptious Chocolate Smoothie (for 1)
3 pitted medjool dates (Trader Joes and many grocers have them.  If you can't find them 4-5 regular unchopped dates)
1 c unsweetened almond milk
a handful of ice
1 T unsweetened fair-trade cocoa powder
1 t chia seeds
½ t vanilla extract
Instructions
Place all the ingredients into a blender in the order listed. Give it a whiz. I have a high-speed blender and it takes less than a minute to reach smooth perfection.  If you have a regular blender, it will take a little bit longer.
Add more almond milk or ice to adjust the texture to your liking. I like mine to be a thick milkshake.  Enjoy!