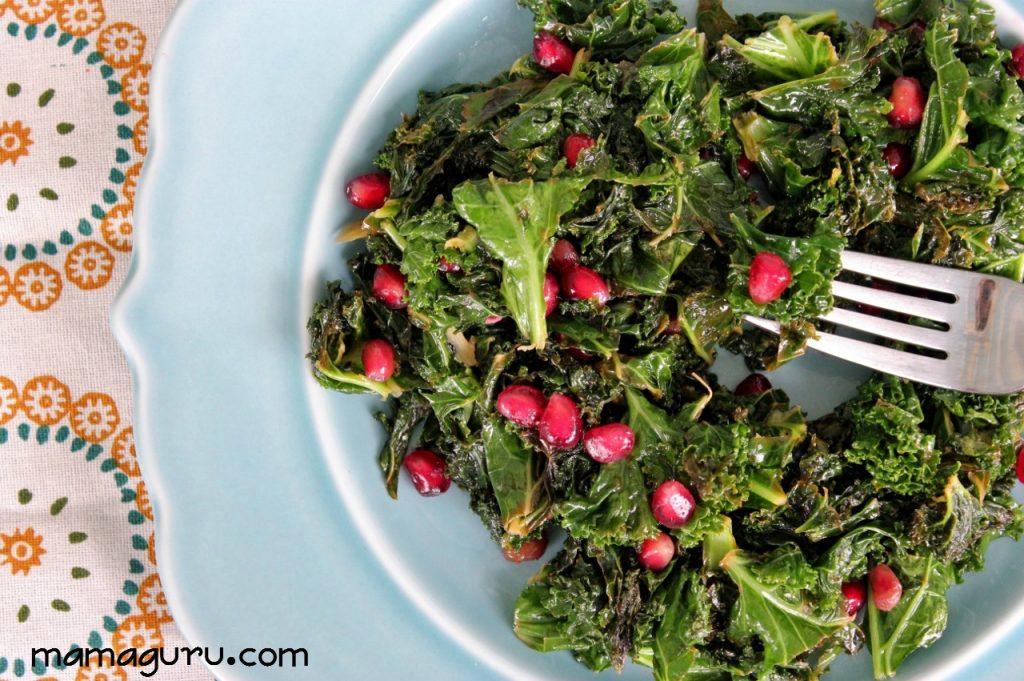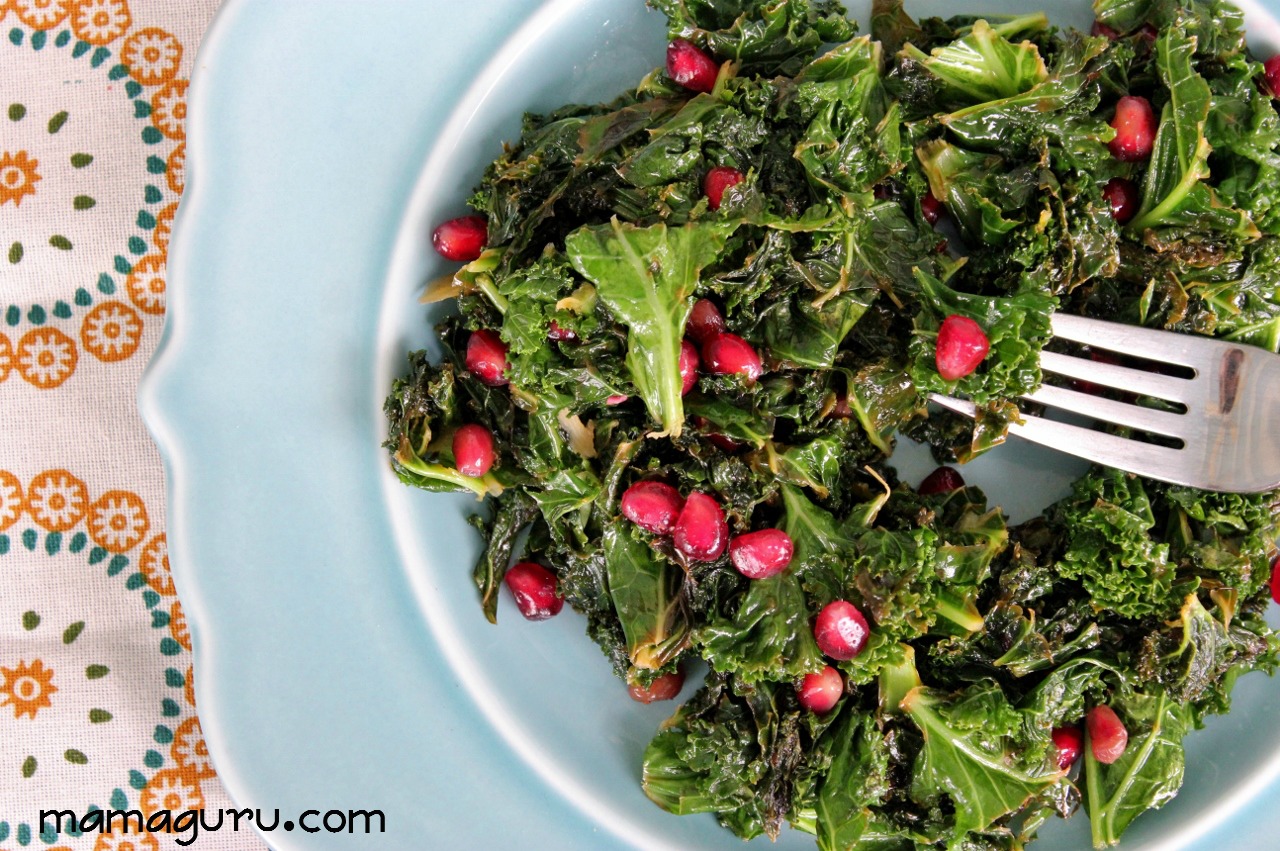 Here is a wonderful recipe for sautéed kale, flavored with lemon and garlic and accented with bright, juicy pomegranate seeds. It is positively delicious! It's also a good salad alternative for cold days when the thought of cold food makes you shudder. We are in the heart of cold and flu season, so an extra shot vitamins (especially from whole foods) can bolster our immune systems.  It's funny the way Mother Nature works, because we are also in the season of citrus and winter greens, two of the most hearty sources of vitamins.
For those of you following along, this recipe was inspired by yesterday's essay about time.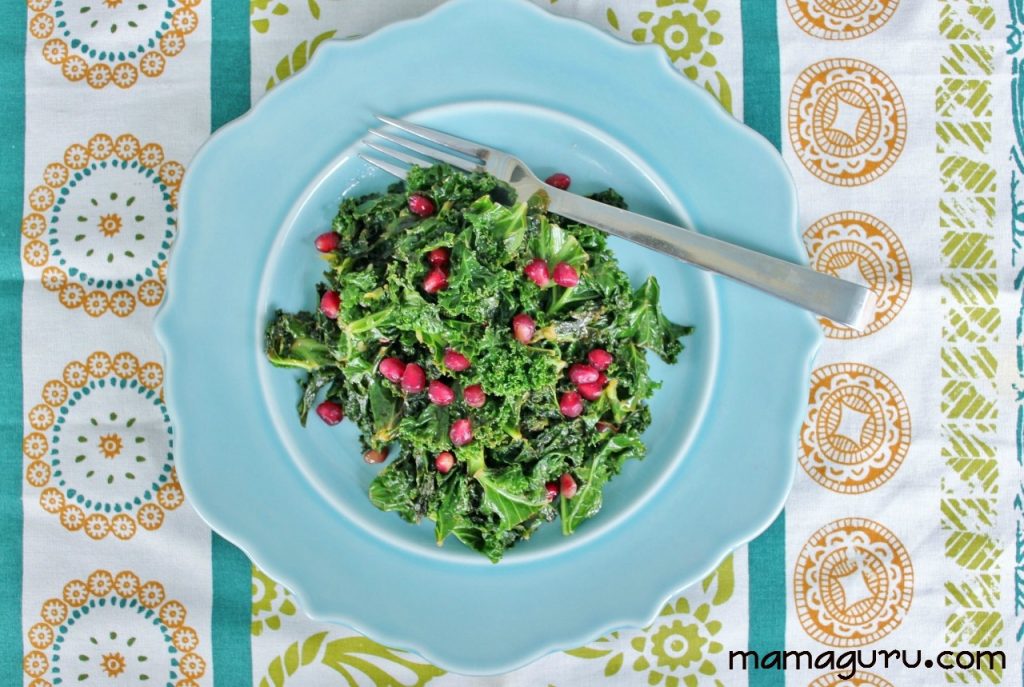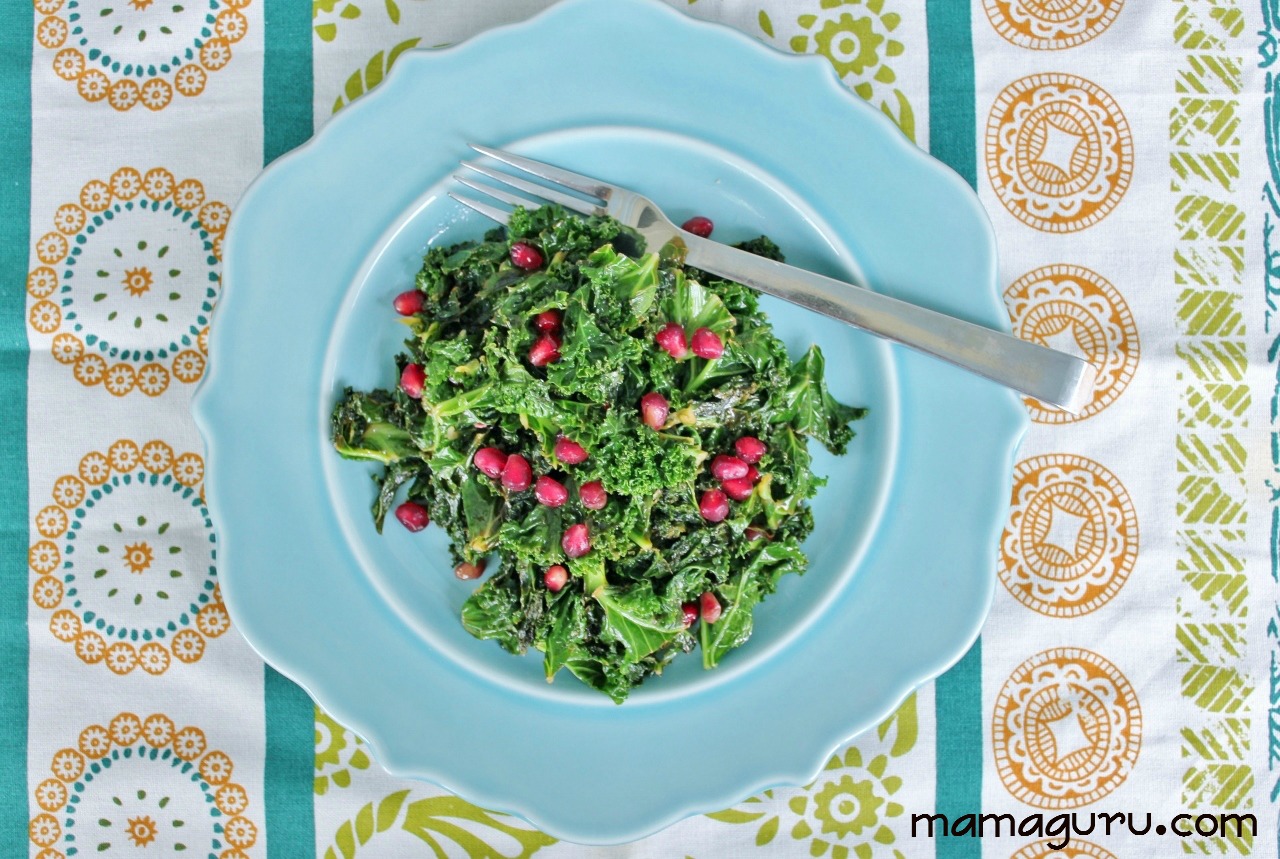 Lemon Garlic Kale with Pomegranate Seeds
Author:
Rebecca Cofiño for Mamaguru
Ingredients
6 c chopped kale
1 big clove of garlic, peeled and smashed
juice of ½ lemon
¼ c pomegranate seeds*
sea salt, pepper, olive oil, water
Instructions
Heat a large skillet of medium heat. Lightly coat the bottom of the pan with olive oil and add the smashed clove of garlic. Once you can smell the garlic, about 30 seconds, add the kale and a generous pinch of sea salt and black pepper. Use tongs to rotate the kale as it shrinks down. Don't allow the garlic to brown. Fish it out with the tongs and set it aside.
After a minute of cooking, add the lemon juice. Continue to sauté. Add a tablespoon of water, and allow the kale to cook for about 5 minutes, only stirring occasionally. You are trying to develop a bit of caramelization, but keep most of it nice and green. Chop the removed clove of garlic and add it back in. (Ha ha, you prevented it from burning!) Add pomegranate seeds to the pan in the last 30 seconds. Stir and serve. Enjoy!
Notes
If you don't have a pomegranate on hand, you can substitute raisins or golden raisins.  It's very delicious and packs a nice iron punch. In that case, I like to add them in the last 2 minutes of cooking to develop a bit of caramelization.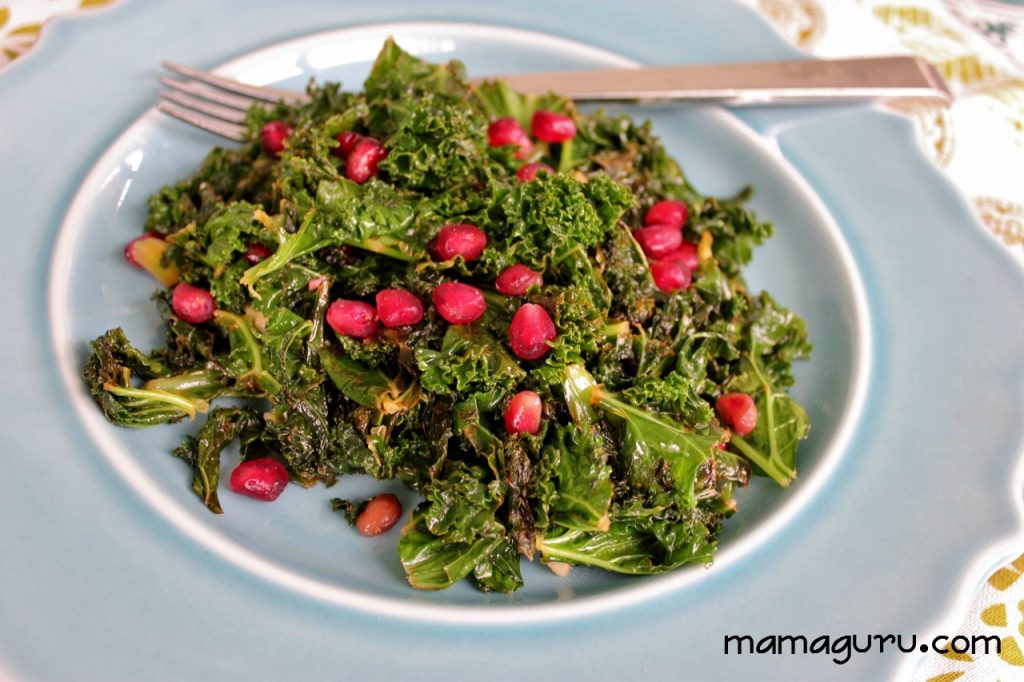 Nutritional Info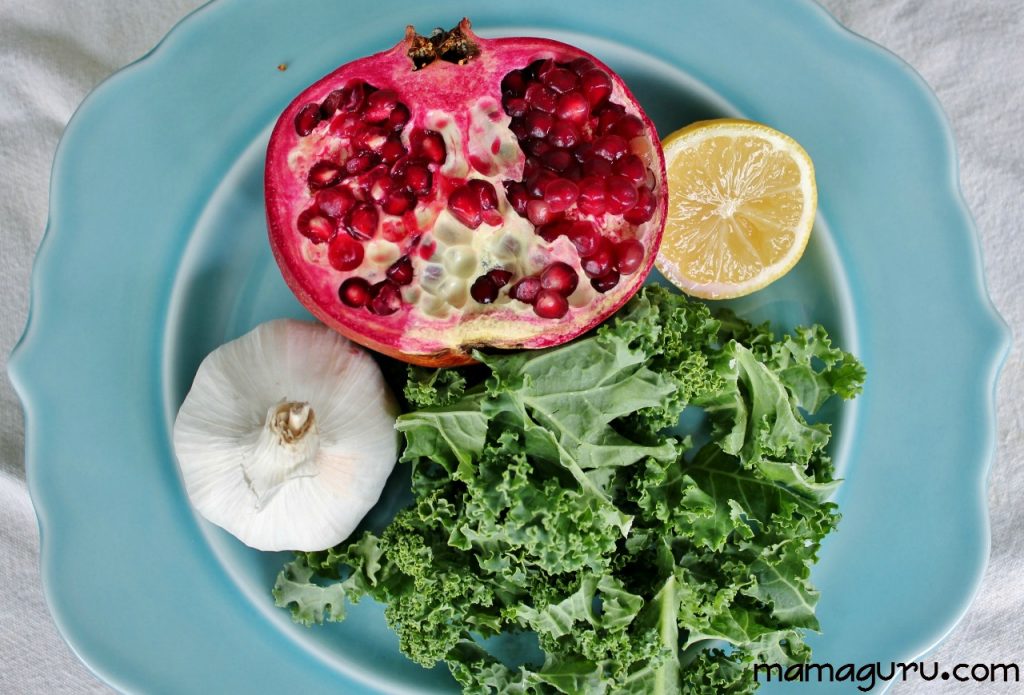 Kale is an excellent source of Vitmains K, A, C, B6, folate, many minerals, fiber and protein .  It has strong antioxidant and anti-inflammatory properties.
Lemon is an excellent source of Vitamin C and has phytonutrients with antioxidant and antibiotic properties.  When combined with greens, it opens up some nutritional benefits, such as iron, and makes them more readily absorbed into the body.
Garlic is a source of manganese and Vitamin B6.  It is a well-known for its antibiotic properties and its ability to lower blood pressure.
Pomegranates are an antioxidant powerhouse.  They are a great source of Vitamins K and C and have been linked to lower cancer rates.