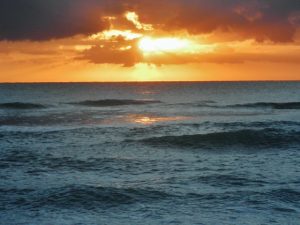 The most powerful speech is sometimes silence.
This is the beginning of my listening challenge and so, the first step to appreciating my ears is closing my mouth. 
Easier said than done. 
I came up with a few ideas to experiment with this month to help me with my goal.  Please try them out and let me know what you think.  I'll share my thoughts in a few weeks.
 Seek quiet.
Our lives and minds are full of constant chatter these days.  We need to settle down in order to settle into our thoughts.  Hearing everything can mean listening to nothing.  When text alerts beep and the phone jingles and the television blares and in boxes do-wap, it is hard to hear anything but the cacophony.  Seeking quiet can be as simple as putting boundaries of electronic devises.
Quiet can also be found in small things.  A cup of tea, a bath, a walk, a book or a journal help bring my soul to a quieter state of being.  Quieting ourselves makes us more receptive listeners.   
Speak only when spoken to.
The old school admonishment for children offers a great way to practice being quiet.  Of course, the practicality of everyday life means this is not always possible.  While at work or taking care of children, silence may not always be wise, but during our downtime we can practice this.
By not speaking first, we let others pick the topic and guide the conversation.  It's an act of letting go of control.  I don't intend to act mute or monosyllabic during these talks, because the purpose is meaningful connection.  I just want to offer those around me the chance to direct the conversation.  I want to listen to not only to what they say, but what they want to talk about.  If they don't say anything, I'm going to hear their need for quiet and respect it.   
Watch events unfold without offering an opinon.
It's so hard to bite our tongues.  In fact, it hurts sometimes. 
I'm full of ideas and almost always have an opinion, even if I just thought of it on the spot.  Sound familiar?  Challenging myself to not share everything I think is going to be hard, but it is a necessary step in listening.  My way is not always the right way. 
By letting other people express themselves without offering a counterpoint, I'll hear them better.  Even if I am right and they are wrong, it doesn't matter in most situations.  People learn more from their mistakes than unsolicited advice.  Sitting back and watching what happens will teach my ego that I am not the sun. 
The world does not require my constant interjections.
Redirect the wandering mind.
I taught high school English for three years.  One of my greatest frustrations as a teacher was when my students ignored my instructions and then bombarded me with questions I had just covered.  This happened a lot when I was assigning a project.  As I was explaining the details, hands would shoot in the air and wave until acknowledged.  They wanted to know when it was due, how many grades it was worth, if they could use such-and-such materials?
As a rookie teacher I would get frustrated, lose my train of thought and wind up leaving out an important element of the instructions.  Once I got some experience, I began each lesson saying this:
I will explain everything to you in the best way that I know how.  Afterwards you may ask questions for clarity and I will be happy to answer them.  However, while I am explaining something you cannot ask me a question.  You cannot even think of a question, because as soon as you are thinking of one question, you stop listening.  You miss what I'm saying because your brain is focused on your idea.  If the question you ask at the end was already covered, I will not answer it.
This drove my students batty.  It's challenging to let go of a question or thought, but if we are constantly obsessed with our own thoughts, we aren't really listening to anybody but ourselves.  We miss information.  We miss opportunities to learn and connect.  We inadvertently insult those around us by our lack of attention.  Ultimately, communication fails, because listening is half of each interaction. 
Please comment with your ideas.  Can you think of another way to practice being quiet?  Are you going to try any of these yourself?
Please share; I'm listening.
Print